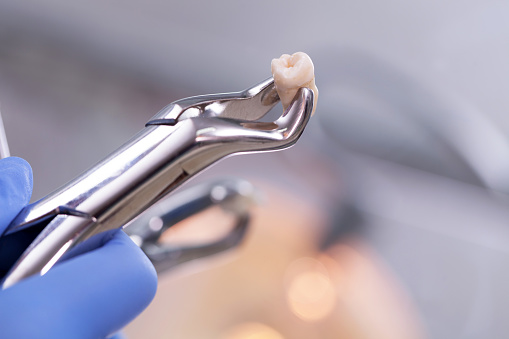 Christopher C. Babcock, MD, is a certified surgeon specializing in oral and maxillofacial surgery. He obtained his DMD degree from the University of Louisville. Dr. Chris Babcock, MD, has acquired clinical experience in dental surgery, including wisdom tooth extraction.
In adults, wisdom teeth are four permanent teeth found at the back of the mouth. They are the last teeth that grow and erupt during the late teenage and early adulthood years. In cases when there isn't enough space for wisdom teeth to erupt, the teeth become impacted.
An impacted wisdom tooth can cause pain and infection in the gums. The removal of impacted wisdom teeth prevents complications, such as cyst formation. In some cases, wisdom teeth do not cause any problems but are still removed based on dental recommendations.
Wisdom tooth removal requires anesthesia. Depending on the degree of impaction and the patient's preference, the dentist can administer local or general anesthetic. The former numbs the gums surrounding the tooth whereas general anesthesia results in complete loss of consciousness.
During the surgical procedure, the dentist makes a small incision in the patient's gums to locate the wisdom tooth. Once the tooth is accessible, the dentist may divide it into smaller parts to make the extraction process easier.
After removal, the dentist cleans the extraction site carefully to remove any leftover debris. Finally, they may stitch the wound and cover it with gauze to control any bleeding.