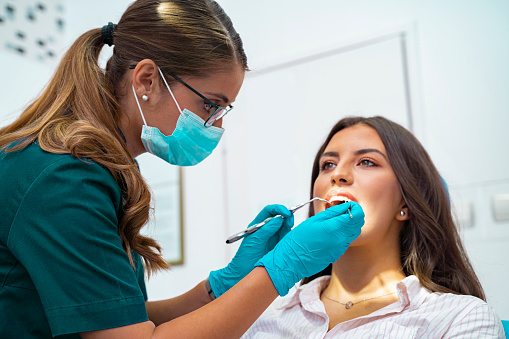 Located in Louisville, Kentucky, Christopher C. Babcock, MD is an oral surgeon and works at Louisville Oral Surgery and Dental Implants. As an oral and maxillofacial surgeon, Christopher C. Babcock, MD is associated with numerous organizations related to his work in dental medicine such as the American Association of Oral and Maxillofacial Surgeons.
The American Association of Oral and Maxillofacial Surgeons (AAOMS), is an organization representing more than 9,000 oral and maxillofacial surgeons across the United States. The organization supports and advocates for education and research in the field. To be a member of the AAOMS members must complete continuing education requirements as well as agree to periodic evaluations to assure the public that all members meet national standards. In short, the organization's mission is to ensure the highest quality patient care by preserving professionalism and skill in its members as well as advancing and promoting the field of oral and maxillofacial surgery.
The AAOMS provides resources and advocates for its members by introducing and supporting legislation that helps professionals in the industry. For example, in June of 2021, two Congress members reintroduced the Resident Education Deferred Interest (REDI) Act which, if passed, will allow individuals serving in medical or dental internships or residency programs to qualify for interest-free deferment on student loans. In addition, the Foster Youth Dental Act was introduced in 2021, which will protect the oral care of current and former foster youth as well as expand the age requirement for dental providers to serve youth who may not qualify at this certain time because of restrictions already in place.