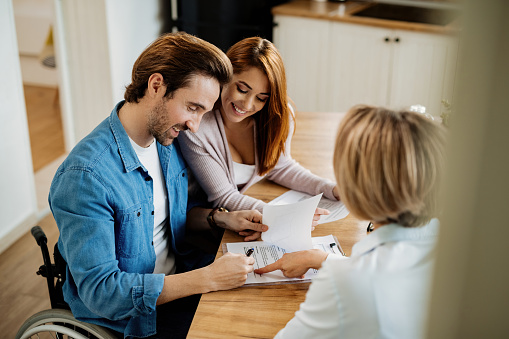 Oral surgeon Christopher C. Babcock, DMD, has worked in dental practices in Louisville, Kentucky, for more than 15 years. In addition to his work in dentistry, Dr. Christopher C. (Chris) Babcock, DMD, is a representative of and advocate for disability and life insurance plans that replace income lost due to an injury or illness.
Life insurance and disability insurance plans are advised for working individuals who have family members dependent on their income. Both plans are essential for creating financial security in case of a debilitating injury or death. Some companies offer hybrid plans that combine features of life insurance and disability insurance.
One example is a plan that includes permanent life insurance and long-term care coverage. In this policy, premiums cover a death benefit while accruing a cash value. Maximum long-term care coverage is calculated as a multiple of the premium.
If the policyholder requires 24-hour support due to an injury or illness, the long-term care coverage kicks in and covers the costs, up to the maximum allowance. Other hybrid forms combine life insurance with a critical illness plan. Under these plans, individuals diagnosed with illnesses such as cancer, heart attack, or severe head trauma, receive a lump sum.