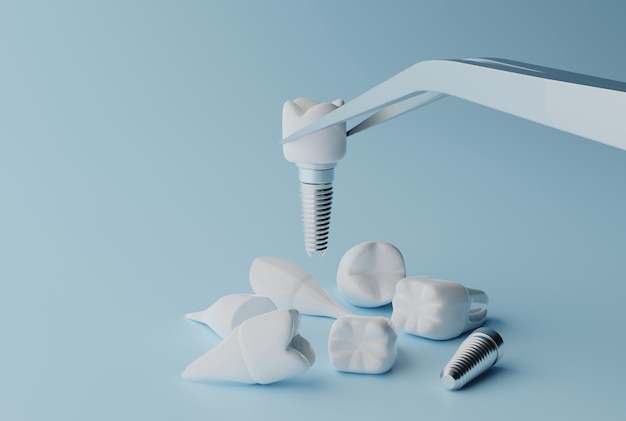 Before joining Louisville Oral Surgery and Dental Implants as a staff surgeon, Christopher "Chris" Babcock, DMD led Kentuckiana Oral and Maxillofacial Surgery Associates for more than a decade. Dr. Christopher C. Babcock, DMD possesses decades of experience in restorative oral surgery, such as titanium dental implants.
Titanium implants are replacement teeth composed of a metal base and a ceramic crown. They are durable and can last for decades if cared for properly. The postoperative recovery period can last months, and patients must follow after-care procedures to prevent complications. Patients with certain medical conditions or who have had multiple teeth replaced may go through a longer recovery.
Directly after surgery, patients should rest, stay hydrated, and use an ice pack or medication to reduce swelling and pain. To avoid putting pressure on the implant site, and depending on the type of implant surgery performed, patients shouldn't blow their noses, use a straw, or brush too harshly. Most patients are advised to follow a soft diet for up to 14 days following surgery. A daily rinse with salt water can also reduce inflammation.