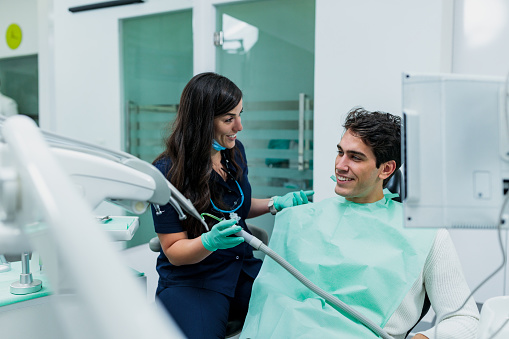 Dr. Christopher C. "Chris" Babcock earned his medical degree (MD) and doctor of dental medicine (DMD) from the University of Louisville. Christopher C. Babcock, MD, serves as an oral and maxillofacial surgeon at Louisville Oral Surgery and Dental Implants. Dr. Babcock is a member of the American Association of Oral and Maxillofacial Surgeons (AAOMS).
Focused on research, education, and advocacy, AAOMS supports and represents over 9,000 American oral and maxillofacial surgeons. Membership with the organization provides a range of benefits including receiving reduced subscription rates on multiple industry publications and discounted pricing on registration for the AAOMS annual meeting and allied staff programs. Members are also invited to obtain professional liability insurance offered by the OMS National Insurance Company.
AAOMS members receive guidance in a range of areas including credentialing and practice management, and gain access to free business tools including the AAOMS Career Line. In addition, members have their names listed in the annual AAOMS Membership Directory to promote their practices, enabling patients and dental clinics to identify them more easily.